PULLED PORK PIZZA
Summer is for lazy days right? ☀️
I guess that's why we were a few days late rolling out July's pizza of the month.... 

A summer BBQ staple in a different way... pulled pork pizza! Slow roasted pork butt with your choice of BBQ sauce, then loaded up with mozzarella cheese! Simple, yet delicious!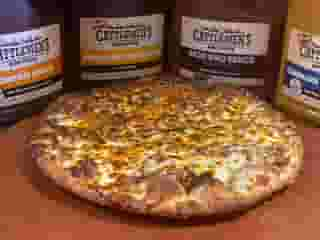 Featured