PAGACH (PIEROGI) PIZZA
Pagach (or pagash as it's sometimes spelled) is a very popular dish of Slavic origin (Polish in our case).... 🇵🇱🥔🧅🧀

Try our Pagach Pizza– aka Pierogi Pizza – our pizza crust topped with cheesy house made mashed potatoes with secret seasoning and buttery sautéed onions baked until it's golden brown and delicious. Basically, pierogi filling on a pizza! How could you not try this?!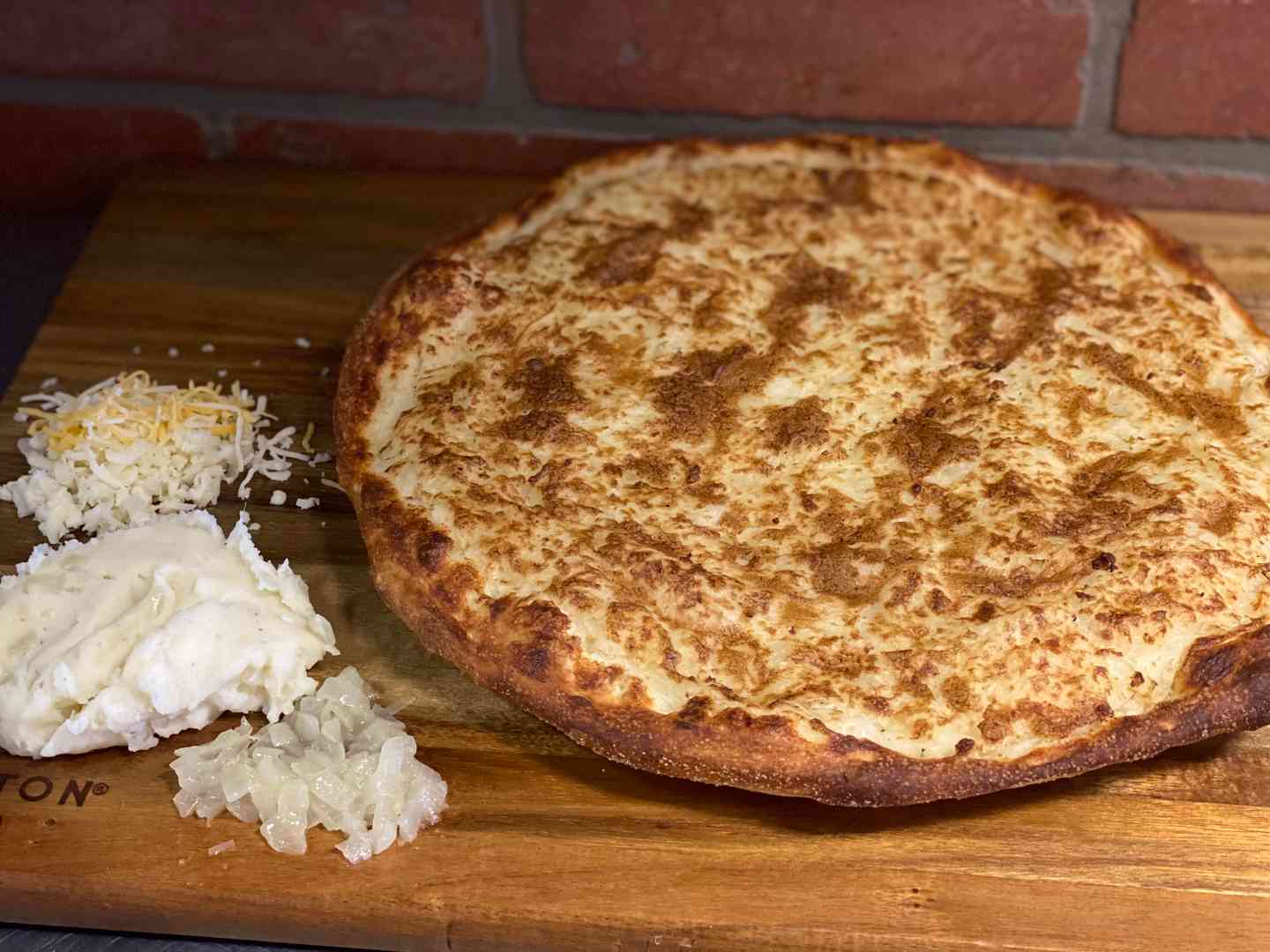 Featured